Objective
The Fund seeks to provide current income and long-term total return consistent with preservation of capital.
Overview
A low duration multi-sector closed-end fund that seeks diversification beyond corporate credit through a wide variety of securitized credit instruments and loans. The Fund is structured as an interval fund. It conducts quarterly repurchase offers of no less than 5% and no more than 25% of the Fund's outstanding shares at net asset value ("NAV").


Performance (%)

Average Annual Total Returns % (as of 6/30/2020)

YTD
1YR
3YR
5YR
10YR
SI
Hartford Schroders Opportunistic Income I
-2.75
---
---
---
---
-2.71
Benchmark
2.37
---
---
---
---
---
Morningstar CE Multisector Bond Category
-7.26
---
---
---
---
---
Performance (%)

Average Annual Total Returns % (as of 6/30/2020)

YTD
1YR
3YR
5YR
10YR
SI
Hartford Schroders Opportunistic Income I
-2.75
---
---
---
---
-2.71
Benchmark
2.37
---
---
---
---
---
Morningstar CE Multisector Bond Category
-7.26
---
---
---
---
---
SI = Since Inception.
Fund Inception: 11/04/2019
Performance data quoted represents past performance and does not guarantee future results. The investment return and principal value of an investment will fluctuate so that an investor's shares, when redeemed, may be worth more or less than their original cost. Current performance may be lower or higher than the performance data quoted.
Characteristics
Allocations, exposures and holdings are subject to change. Percentages may be rounded.
Allocations, exposures and holdings are subject to change. Percentages may be rounded.
Fund Essentials

| | |
| --- | --- |
| Inception Date | 11/04/2019 |
| Symbol | HSQIX |
| CUSIP | 41667W206 |
| Fund Number | 1942 |
Fixed Income Holdings
(as of 6/30/2020)

| label | percentageholding |
| --- | --- |
| FNMA Mortgage Backed Securities (POOLS) | 12.17 |
| BX Commercial Mortgage Trust | 11.06 |
| FHLMC Mortgage Backed Securities (POOLS) | 8.03 |
| CWHEQ Revolving Home Equity Loan Trust | 7.30 |
| Ambac LSNI LLC | 3.96 |
| Credit Suisse Mortgage Capital Certificates | 3.92 |
| OneMain Financial Issuance Trust | 3.34 |
| Dewolf Park CLO Ltd. | 3.23 |
| Preston Ridge Partners Mortgage Trust LLC | 2.89 |
| Towd Point Mortgage Trust | 2.47 |
| Total Portfolio % | 58.37 |
08/04/2020
Changing interest rates may have a significant effect on fixed-income investments.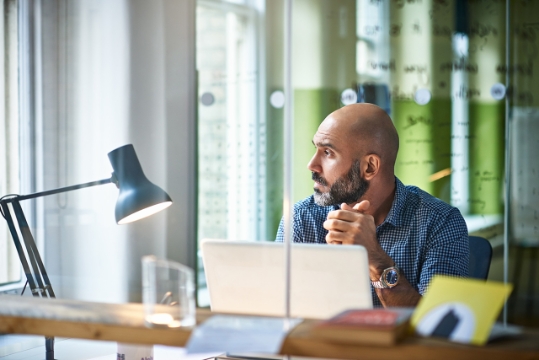 02/21/2020
Changes in the economy and interest rates can have a big impact on your fixed-income portfolio.
Financial Professionals:
Log in to order forms and literature and manage your subscriptions.

Fund Literature
Select All
06/30/2020
|
pdf
This Fund Fact Sheet summarizes the Fund's investment approach, portfolio statistics, top holdings, and the current performance.
03/31/2020
|
pdf
This Pitchbook reviews the Funds' investment approach, investment team, investment process, and general portfolio parameters.
pdf
An annual update on the Fund that includes information about the Fund's investment manager, sub-adviser, and operations.
pdf
A supplementary document to the Fund's prospectus that includes additional information about the Fund and its operations.  
Key Fund Information: The Fund is a continuously offered closed-end interval fund. Investors in a closed-end interval fund may purchase shares daily but do not have the right to redeem their shares on a daily basis. Shareholders may sell Fund shares only through the Fund's quarterly offers to repurchase between 5% and 25% of its outstanding shares at Net Asset Value per share. There is no guarantee that an investor will be able to sell their shares in the quantity desired during a repurchase offer. There is no secondary market for Fund shares. Fund shares are not listed on an exchange. Investors should consider Fund shares to be an illiquid investment. The Fund expects to make monthly distributions, which may include a return of capital. Final determination of a distribution's tax character will be made on Form 1099 DIV sent to shareholders each January. Investors who seek liquidity or cannot tolerate risk of loss should not invest in the Fund.
Important Risks: Investing involves risk, including the possible loss of principal. Security prices fluctuate in value depending on general market and economic conditions and the prospects of individual companies. • The Fund is newly organized with limited operating history. • The Fund expects to invest a large portion in private investments, including private commercial real estate loans, which are not publicly traded and must be fair valued by the Fund. Such valuations are inherently uncertain. • Real estate related securities are subject to the risks associated with credit, liquidity, interest rate fluctuation, adverse general and local economic conditions, and decreases in real estate values and occupancy rates. Fixed income security risks include credit, liquidity, call, duration, event and interest-rate risk. As interest rates rise, bond prices generally fall. • Investments in high-yield ("junk") bonds involve greater risk of price volatility, illiquidity, and default than higher-rated debt securities. • Obligations of U.S. Government agencies are supported by varying degrees of credit but are generally not backed by the full faith and credit of the U.S. Government. • The risks associated with mortgage related- and asset-backed securities as well as collateralized loan obligations (CLOs) and real estate related loans include credit, interest-rate, prepayment, liquidity, default and extension risk. • The purchase of securities in the To-Be-Announced (TBA) market can result in additional price and counterparty risk. • The Fund may use repurchase agreements, or reverse repurchase agreements, which can increase risk and volatility. • Use of leverage can increase market exposure, magnify investment risks, and cause losses to be realized more quickly. • Derivatives are generally more volatile and sensitive to changes in market or economic conditions than other securities; their risks include currency, leverage, liquidity, index, pricing, and counterparty risk. • Foreign investments may be more volatile and less liquid than U.S. investments and are subject to the risk of currency fluctuations and adverse political and economic developments. • Restricted securities may be more difficult to sell and price than other securities.