5 Ways Technology Will Change How You Age
January 2, 2020
Thanks to innovation in technology, aging is becoming as much about living better as it is about living longer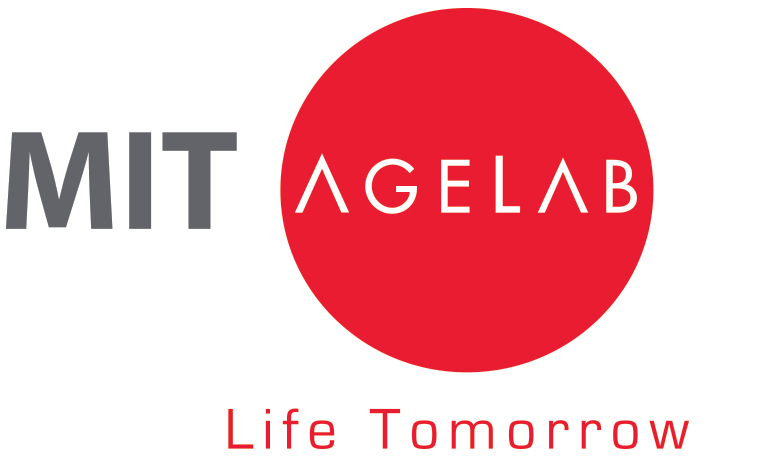 Clients are living longer—and healthier—than their predecessors, because of advancements in nutrition, medicine, public health, and sanitation during the last century. And now, thanks to innovation in technology, we're transforming growing older into a more vibrant period of life that's about living better as much as it is about living longer.
With the advent of smartphones and constant connectedness, a new peer-to-peer, on-demand economy has emerged. With a simple swipe or tap of an app, information and services are available at our fingertips. And because it's all based on the internet, there's a low barrier to entry. Smartphones used to be associated with younger generations, but now 68% of older Baby Boomers are smartphone users.1
Living Longer, Fuller Lives
This new economy of connections is what will enable clients to live fuller lives as they age, and it touches five important aspects of their lives:
Tech-Driven Transportation Can Help People Stay Mobile
Cars are increasingly offering new tech features such as back-up cameras, blind spot warnings, and smart headlights that can extend the driving capabilities for aging drivers. But when driving is no longer an option, ride-hailing services such as Uber and Lyft may be a solution by providing on-demand transportation through free smartphone apps. They can also provide flexible employment as clients age. And while not yet available on most public roads, Waymo, an Alphabet subsidiary, and major car manufacturers are in the process of developing and testing driverless cars that could offer independence to those who would otherwise be unable to drive.


Tech Can Make It Easier to Work and Earn Income Longer
In a 2019 survey, 66% of people surveyed ages 60-69 and 52% of those ages 70-79 plan to continue working after they retire.2 Technology can contribute to this in several ways. First, it could promote greater flexibility in an existing position by allowing remote work from the comfort of home. Second, many clients are finding second careers in retirement. Clients can use online education resources, such as EdX and Coursera, to broaden or update existing skillsets, or even learn entirely new skills. Today's on-demand economy can also offer non-traditional sources of income. For example, services such as AirBNB allow homeowners to rent out rooms, providing both income and social interaction for the homeowner, as do driving services such as Uber and Lyft.


Tech Can Make it Easier to Maintain Social Networks
Loneliness can be a major health risk for seniors, and personal interaction can decrease significantly in retirement, especially after the loss of a spouse. Fortunately, technology has already taken strides to reduce the distances between families and friends with internet-based apps such as Skype, Facetime, and Messenger. These apps have removed the cost considerations of long distance conversations while offering face-to-face contact using video. In retirement communities, Connected Living helps residents stay connected to family, other residents, and staff. Stitch and OurTime can facilitate meeting someone new or help aging adults join a community that can make life more fun.


Tech Can Help Clients Age in Place
Seventy six percent of people surveyed over age 50 say they prefer to age in their current residence.3 Clients' homes play an integral part in their family lives, and are full of memories and their personal effects. Many Americans say they want to age in place, but simple required maintenance can become difficult or unsafe to manage as we age.

Apps such as Handy, HomeAdvisor, Angie's List, and TaskRabbit pre-screen handymen or contractors for home improvement projects. For more frequent day-to-day needs, apps like Instacart or Peapod that can provide grocery delivery, or Delivery.com, can pickup, clean, and deliver laundry and dry-cleaning. MaidsApp or Merry Maids can help with cleaning. A Roomba can clean floors and carpets. HelloAlfred can help with errands.

And in some cases, clients wouldn't even need to lift a finger. Because with smart speakers such as Amazon Echo or Google Home, clients can access the home services apps listed above just by talking. Maintaining their homes was doable for clients in their younger years, but these tasks can be more difficult for clients as they age.


Tech Can Help Keep Clients Healthy
Healthcare costs may be one of the largest budget items for retirees as they manage chronic conditions, and healthcare often plays a deciding role in whether or not it's possible to remain at home rather than in a facility or institution. But what if clients could more proactively manage their health with the help of devices and apps at home?

Devices such as the Apple Watch, Galaxy Watch, and Fitbit can help inspire, motivate, and track your fitness. Plus, the Apple Watch can detect falls. When it does, a hard fall alert is delivered, and you can easily initiate a call to emergency services or dismiss the alert. If you're unresponsive after 60 seconds, the emergency call will be placed automatically. Your emergency contacts will then be notified and sent your location. The Apple Watch can also monitor a client's heart rate and let them know if something is wrong.

Apps such as Pill Reminder, Pills On Time, and Medisafe will remind clients when it's time to take prescriptions and when it's time to renew. PillPack (recently acquired by Amazon) delivers a box filled with a month of daily doses of medications. Each daily dose comes in an individual pack, or packs if clients take medications at different times of the day. PillPack doesn't charge for their services. Clients just pay the co-pay medication cost.
Lots of Possibilities, but also lots of questions
In short, retirement for today's aging generations will look nothing like the ones that came before it. With these technological advancements and innovations, many aging Americans have the opportunity to live independently, in their own homes, for many more years.
There is, however, a learning curve attached to this new economy. For example, a Pew Research study found that while usage of ride-hailing apps such as Uber and Lyft is high in younger generations, only 24% of Americans over 50 say they've ever used them.4 It's unclear whether that low usage is due to lack of awareness or hesitation within older age brackets due to payment and privacy concerns, but it represents both a challenge and an opportunity for growth.
In addition, tech innovation may raise important questions about how clients plan for longevity from a financial standpoint. For example, what financial implications might there be for continuing to live at home instead of moving to an assisted care facility? Or when it comes to driving, is there a monetary trade off of giving up their car and relying on ride-hailing services like Uber? There might not be one definitive answer, but it's important to consider the impacts with your clients.
How You Can Help
With these considerations in mind, it's critical to try some of the apps, sites and devices yourself, and to educate your clients about the benefits of this on-demand, digital economy. Because many of these apps are available with a simple tap of a finger, it's easy to give them a try. Whether it's for clients' own use or for an aging relative, help them do some research to see which apps offer services in their area. Ultimately, as you help clients experience the potential of these apps, you'll deepen client relationships and develop a reputation as someone who goes beyond the numbers to help people live better.
Next Steps
Download or order the workbook below


View or email a client version of this web page to clients. Consider posting a link on Facebook, Twitter, or LinkedIn. (Prior to using posting articles on LinkedIn, please consult with your firm's legal and compliance teams, social media policy, and required participation in social media programs.)


Make a list of your favorite apps and determine if they fit into any of the five categories listed above. If you don't have any favorite apps, try some of the apps listed in the workbook. Identify three clients who could benefit from using these apps. Discuss the apps with them and offer to help them experience them, e.g. take them for an Uber ride, or show them how to sign up for an EdX class.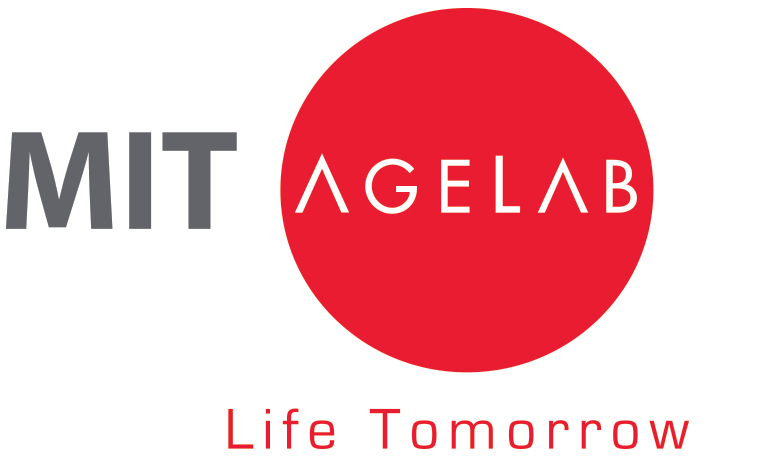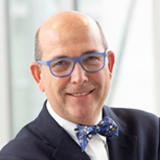 Joseph F. Coughlin, PhD
Director, MIT AgeLab
---
1Millennials stand out for their technology use, but older generations also embrace digital life, Pew Research Center, 9/9/19
2Unretirement Survey, TD Ameritrade, 11/19
32018 Home and Community Preferences: A National Survey of Adults Age 18-Plus, AARP, 7/19
4More Americans are using ride-hailing apps, Pew Research Center, 1/4/19
The MIT AgeLab is not an affiliate or subsidiary of Hartford Funds.
Links from this paper to a non-Hartford Funds site are provided for users' convenience only. Hartford Funds does not control or review these sites nor does the provision of any link imply an endorsement or association of such non-Hartford Fund sites. Hartford Funds is not responsible for and makes no representation or warranty regarding the contents, completeness or accuracy or security of any materials on such sites. If you decide to access such non-Hartford Funds sites, you do so at your own risk.
Hartford Mutual Funds may or may not be invested in the companies referenced herein; however, no particular endorsement of any product or service is being made.
215166