MIT AgeLab: 9 Trends Increasing Your Clients' Expectations
October 16 , 2019
By Joseph F. Coughlin, PhD
Education and longevity are raising the expectations for advice. Does your value proposition align with them?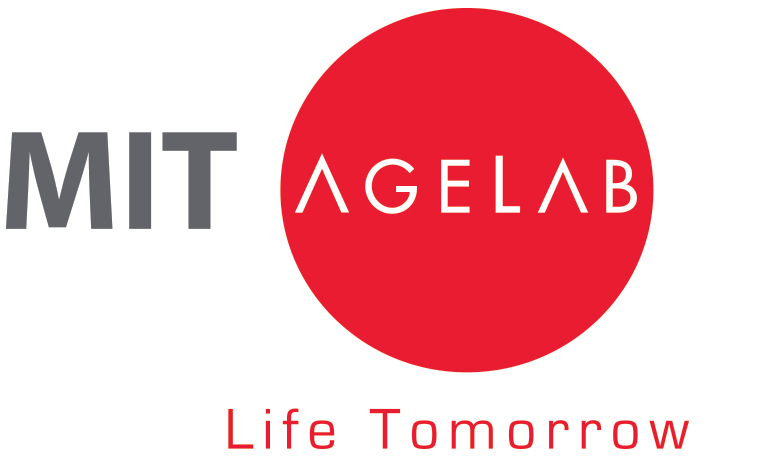 The expectation to live longer and better is driving clients to demand more from financial advisors. They want financial advisors to prepare them for what they may confront in middle age and as older adults—meeting the challenges while embracing the opportunities. Below are the nine major factors that are driving the changing context of old age.

1. Living to Age 95 Is Not Out of the Question

One of the most dominant themes in financial services is longevity. Today, there's a good chance that someone in an upper-middle-class couple, age 65 today, will live to 95—a 43% chance actually, according to the Society of Actuaries. By 2029, the odds of that 65-year-old reaching 95 jumps to 50%.1
Retirement is no longer a relatively brief phase at the end of our lives.

2. Colleges are Issuing more and more Degrees
Compared to their parents and grandparents, baby boomers were far more likely to earn a college degree and hold white-collar jobs. Millennials are now in the lead, on track to be the most educated to date in terms of college degree acquisition. Age groups aside, it's women, by and large, who are more educated than ever before.
The gender discrepancy for college degrees is expected to grow over the next decade. The Department of Education forecasts that by 2027 women will earn 151 college degrees for every 100 degrees men earn, with especially pronounced differences in associate's degrees and master's degrees earned.2
Education, combined with ubiquitous access to information in print and online, contributes to the attitude that with enough study and research, the optimal decision is always within reach.

3. Women Are Working More—Inside and Outside the Home
Women are more educated and taking on more responsibilities in the paid workforce, but responsibilities aren't reduced in the domestic sphere. While playing a bigger role in the management of their family's money can be viewed as empowering, these additional responsibilities are piled on to the other household tasks for which women have traditionally been responsible. Instead of delegating more household responsibilities to their partners, women are simply shouldering more obligations.
As they age, women's preoccupation with their responsibilities to others increases—and the stress that often accompanies that juggling act—can cause them to neglect their own well-being.
4. Technology Isn't Just for Millennials
The latest technology is most often associated with younger consumers like millennials. But did you know that education and income predict technology use far less than age? According to the Pew Research Center, the share of Americans 65 and older who use Facebook has more than doubled since August 2012, when just 20% of those 65 and older reported using it—and it's slightly more popular with women than men.3
Roughly three-quarters of seniors have made the internet part of their daily routine. Seventeen percent say they go online about once a day, while 51% indicate they do so several times a day and 8% say they use the internet almost constantly.4 Most older adults who use the internet acknowledge that those without internet access are at a disadvantage because of all the information they might be missing, and that the internet makes it much easier to find information now than in the past.
Every generation expects technology to be part of their daily experience—and to make our lives easier and more comfortable in retirement.

5. Many Older Workers Don't Plan To Give Up Their Day Jobs
The need for income, social connections, and a reason to get up in the morning have persuaded many boomers to extend their work life by continuing at the same job as always, switching to a new company, shifting to part-time, or even changing careers. Seventy-four percent of non-retirees plan to keep working past retirement age,5 and 82% have made a successful career change after the age of 45.6 According to the Bureau of Labor Statistics, baby boomers will be the fastest-growing segment of the workforce over the next decade.
But as clients age, increasing staying power in the workforce or transitioning to a new career requires planning, and possibly further education, tech training, or the development of new skills.
6. Healthcare Keeps Getting More Complicated
Most will find themselves having to manage multiple chronic conditions by the time they reach retirement age. Not surprisingly, the older we get, the more difficult that management process can become. The logistics of health management may become a full-time job for aging clients with increased medical appointments, prescription management, and mobility challenges.
Interpreting health insurance costs and coverage and can be dizzying, and aging Americans will be harder pressed to understand them.
7. A Growing Population Means More People To Care For
We typically think of caregivers as women. And while statistically, it is accurate that more women than men provide care for older family members, men are significant contributors. Many people don't realize that as much as 40% of American caregivers are men.7 Caregiving is a labor of love but certainly not easy work. Caregivers juggle the challenges of managing their own lives and those of loved ones who may have health conditions or take many medications.
Higher levels of stress, anxiety, depression, and other mental health effects are common among those who care for an older relative or friend.8
8. The Caregiver Support Ratio is Narrowing
Traditionally, family members have provided the physical and social support necessary to age well but fertility has dropped precipitously nationwide. Parents of the baby boomers had 3.9 children on average, but boomers had only 1.9 children. Today, one fifth of American women do not have children compared to one in ten in the 1970s.9 Even those who do have kids can't be sure that their adult children will find work or cultivate careers near home. Many parents in middle age encourage their children to seek opportunity in distant cities and states, only to find themselves without family nearby as they grow older.
Consequently, there are simply fewer children to provide care and support to aging parents.
9. There Really Is No Place Like Home
Nearly 90% of adults age 65 and older intend to stay in their own homes for as long as possible. Even if they need day-to-day assistance or ongoing healthcare is needed, 82% would still prefer to stay in their homes.10 Still, where to live in older age is seldom discussed or planned. While some envision beaches and fairways, relatively few ever make a bold relocation choice. Even those who intend to downsize must consider what kind of home they can afford, as well as where best to live as their needs change with age.
Our homes as they appear today are most likely not ones that can sustain us into the future. Faced with increasing frailty, distant or no children, or even living alone, aging safely and independently will likely require outside help.
Are you Ready to Meet These Rising Expectations?
The depth of your relationship with each client strongly correlates to your ability to address the things your clients care about and meet their needs. So where do you begin?
Hartford Funds and MIT AgeLab have identified three questions to spark engaging conversations with clients about their most important future needs:
1. Who will change my light bulbs?
2. How will I get an ice cream cone?
3. Who will I have lunch with?
While these questions appear to have nothing to do with financial planning, they can actually uncover issues that can help determine your clients' future quality of life. They serve as a common sense, thought-provoking place to start planning realistically for a rich and satisfying retirement.
---
Next Steps:
Get the The Future of Advice whitepaper.

Visit harfordfunds.com/quality to learn how the three questions above pertain to retirement.

Within one week, implement the three questions in a client conversation.
Please enter your email address to download The Future of Advice advisor white paper: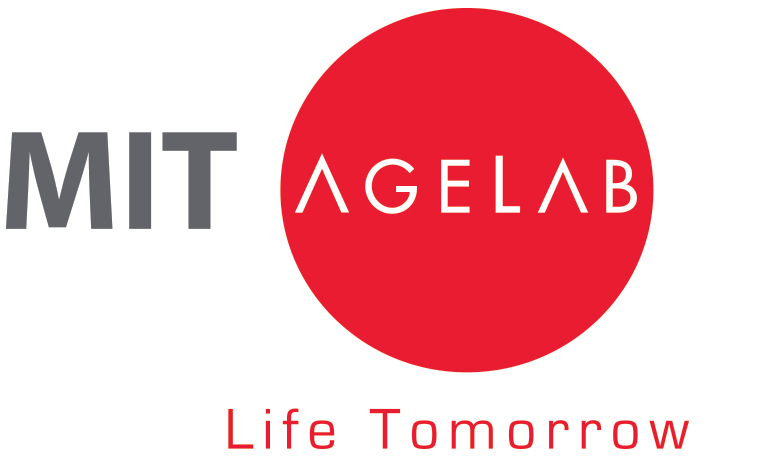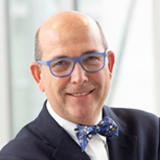 Joseph F. Coughlin, PhD
Director, MIT AgeLab
---
Sources:

1You May Live Longer Than You Think. Here's How to Afford It, time.com/money, 2/17/17
2Prediction: No college graduation speaker will mention the 29% 'gender college degree gap' for the Class of 2018, aei.org, May 2018
310 facts about Americans and Facebook, pewresearch.org, 5/16/19
4Tech Adoption Climbs Among Older Adults, pewinternet.org, 5/17/17
5Most U.S. Employed Adults Plan to Work Past Retirement Age, gallup.com, 5/8/17
6Working Beyond 65—Will You Want To Or Need To?, forbes.com, 6/28/17
7Breaking Stereotypes: Spotlight on Male Family Caregivers, aarp.org, March 2017
8Caregiver health, caregiver.org, retrieved 9/17
9The historically low birthrate, explained in 3 charts, vox.com, 5/15/19
10 Aging in place' tech helps seniors live in their home longer, usatoday.com, 6/24/17
The MIT AgeLab is not an affiliate or subsidiary of Hartford Funds.
214366