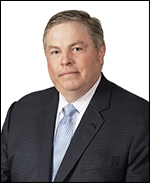 John Diehl, CFP®, CLU®, ChFC®
Managing Director, Applied Insights

John's Full Bio


John's Speaker Bio



John Diehl (pronounced "deal") has been with The Hartford and Hartford Funds for more than 30 years. He's a Certified Financial Planner (CFP®) and also holds Chartered Life Underwriter (CLU®) and Chartered Financial Consultant (ChFC®) designations. As Senior Vice President of Applied Insights, John leads Hartford Funds' research efforts with the MIT AgeLab as well as other thought leaders. He oversees a team of industry experts who translate this research into actionable ideas for financial professionals and their clients across the U.S. John's views on the future of retirement planning have been published in the Wall Street Journal, Financial Planning magazine, and other publications, and he's been a featured guest on CNBC and Bloomberg Television.
John grew up in what used to be a rural area northwest of Philadelphia, PA.
He and his wife Lisa have been married for almost 30 years and have 3 children—Emily, Anna, and Sam—who are all making their way out of the nest.
John says the only predictable thing in his life is his John Deere tractor.
Despite his natural ability to captivate large audiences, John is a self-described introvert.
John's passion for understanding change in the financial services industry was motivated by a much-beloved mentor who once told him "Change is inevitable, you are not."
Contact your Hartford Funds advisor consultant or field specialist for John's availability.
John Diehl is a registered representative of Hartford Funds Distributors, LLC.
Check the background of this firm/individual on FINRA's BrokerCheck.
The MIT AgeLab is not an affiliate or subsidiary of Hartford Funds.
Links from media articles to a non-Hartford Funds site are provided for users' convenience only. Hartford Funds does not control or review these sites nor does the provision of any link imply an endorsement or association of such non-Hartford Fund sites. Hartford Funds is not responsible for and makes no representation or warranty regarding the contents, completeness or accuracy or security of any materials on such sites. If you decide to access such non-Hartford Funds sites, you do so at your own risk.
PlanSponsor, February 2020