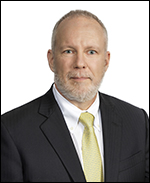 Mike Lynch
Managing Director, Applied Insights

Michael's Full Bio


Michael's Speaker Bio

Mike believes there's no more honorable position than making a difference in people's lives—which is why he relishes sharing tools and strategies that help investors prepare for their future. This is information Mike feels audiences are eager to hear, because their retirement won't look like that of any prior generation.
"Clients are the ultimate audience," he says. "I think you have to be 10 times more prepared than meeting with financial professionals." For him, the Q&A sessions after a client presentation are the most valuable—not just for the audience, but also for his own knowledge. He often applies the insights gained from these conversations to his upcoming presentations—along with the experience he's gained helping financial professionals and their clients for more than 25 years.
A huge Liverpool FC fan, he watched his favorite English Premier League football team play twice while they were in US and took his family on a stadium tour in Liverpool.
He loves classic cars and owns a 1972 Triumph TR6. It's a work in progress, but he finds it more fun than driving a modern vehicle.
London, Mike's favorite place in all his travels, is where he plans living part-time when he slows down or retires.
He's no fan of heights or spiders. No, not afraid—just not crazy about either.

His craziest travel story: A fellow passenger's new German Shepherd therapy dog jumped up on a plane seat in front of Mike and created utter chaos in his section (after its owner went to the restroom).
Contact your Hartford Funds advisor consultant or field specialist for Mike's availability.
Mike Lynch is a registered representative of Hartford Funds Distributors, LLC.
Check the background of this firm/individual on FINRA's BrokerCheck.
The MIT AgeLab is not an affiliate or subsidiary of Hartford Funds.
Links from media articles to a non-Hartford Funds site are provided for users' convenience only. Hartford Funds does not control or review these sites nor does the provision of any link imply an endorsement or association of such non-Hartford Fund sites. Hartford Funds is not responsible for and makes no representation or warranty regarding the contents, completeness or accuracy or security of any materials on such sites. If you decide to access such non-Hartford Funds sites, you do so at your own risk.
Answer your clients' Social Security questions without becoming an expert
How to use technology in place of face-to-face meetings to remain connected to your clients

Help clients create an estate plan that incorporates what they hope to impress upon generations to come